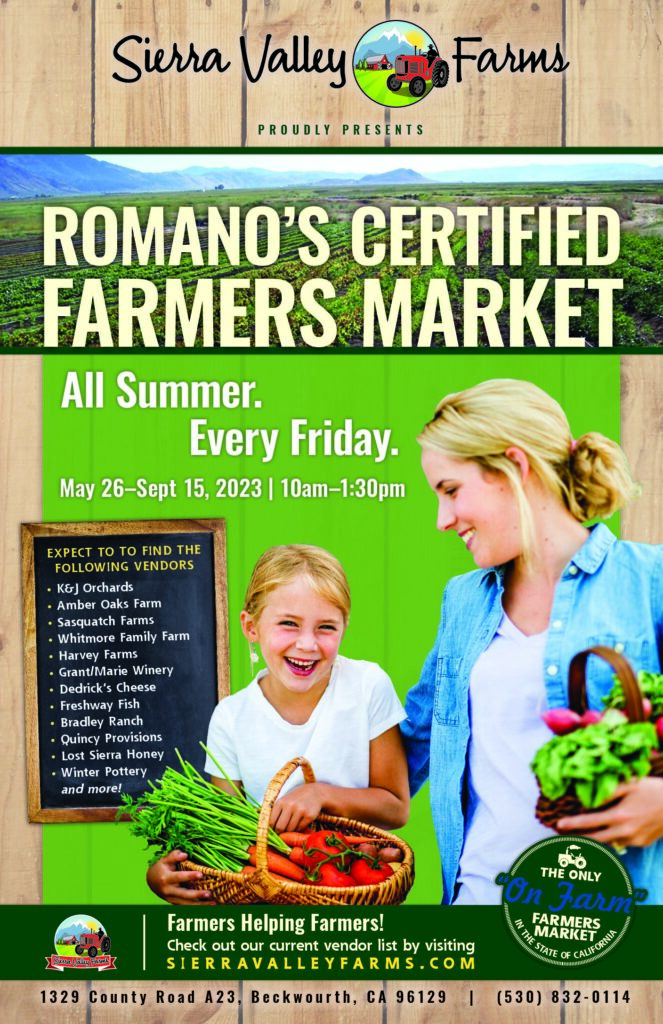 Farmer's Market
The Romano's Farmers Market hosts local vendors who are hand-selected for their quality and product. The market is open every Friday, 10am-1:30pm from May 26 and continues for 16 weeks until September 15.
Romano's Certified Farmers Market was voted by vendors as their "favorite" farmers market that they attend, and is considered "the most fun market" of all the farmers market that our customers attended!
We have 25 vendors; a "one-stop shop" for patrons who can get seasonal fresh fruits and vegetables, local meats, fresh fish from Pacific coast, baked goods, mushrooms, condiments, wines and wine tasting, deli meats and cheese, organic milk and dairy, and many other locally crafted artisan value-added products and crafts.