Why I Farm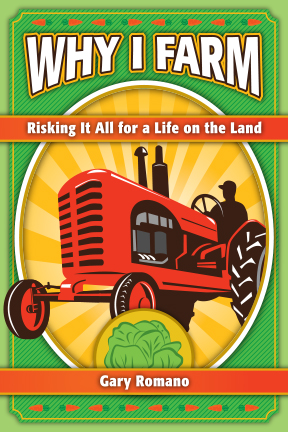 Third-generation farmer Gary Romano, owner of Sierra Valley Farms, speaks from experience about today's most vital issues: how to live with purpose and how to protect our food supply. In WHY I FARM: RISKING IT ALL FOR A LIFE ON THE LAND, Romano documents a disappearing way of life and issues a wake-up call, describing his metamorphosis from a small boy growing up on a farm to an adult white-collar worker and his ultimate return to the land. If you've ever wanted to claim a patch of earth, this book offers hard-earned counsel about small farming in the twenty-first century. Part memoir, part call to action, Romano details the challenges and joys of living off the land, what's at stake, and why this way of life must be protected for the next wave of future farmers. WHY I FARM considers: • The benefits of a forgotten livelihood • How to avoid common small farm pitfalls • Problems with our current food supply and its distribution • Why small farms are vital to our food future • How we can help revive and sustain the small farm • How to start a successful, rural on-site farmers' market.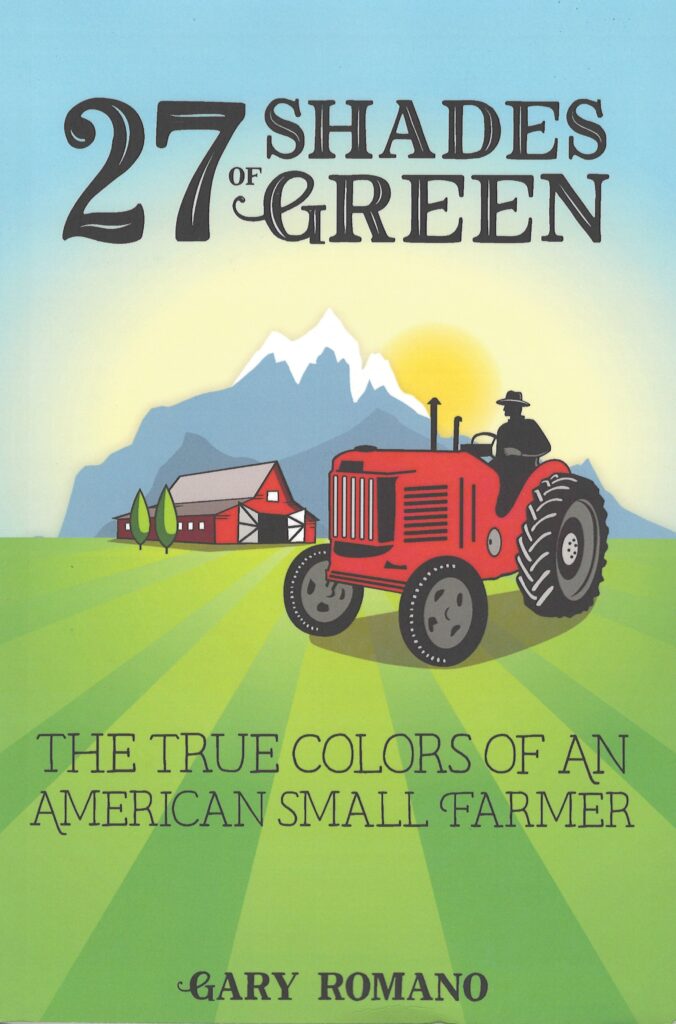 27 SHADES OF GREEN
Third generation former Gary Romano, owner of Sierra Valley Farms speaks from experience about his lifetime in organic farming and farming lifestyle. His companionable narrative style combines humor and expression while at the same time frank about the dire condition of our food systems and the disappearing of our small family farms. This book bring brings awareness for small farmers and consumers who most have no clue where our food comes from, who grows it, and what goes into the food on our tables.
Consumers must understand that if we don't promote our local small farmers, eat organic, and recruit new younger farmers to replace as aging ones we will be in a major food crisis within our local communities and be left to the mercy of the food giants who will dictate what we feed our families.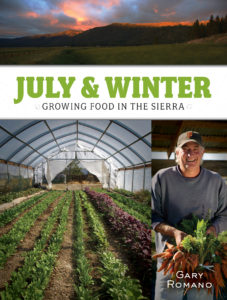 July and Winter
In July & Winter: Growing Food in the Sierra, owner of Sierra Valley Farms Gary Romano details his knowledge from decades of experience growing food in the Sierra Nevada. Despite the challenging mountain climate and soil, Romano has successfully grown food on his 65-acre organic farm and shares his hard-earned tips in ten essential chapters for home gardeners and small farmers.