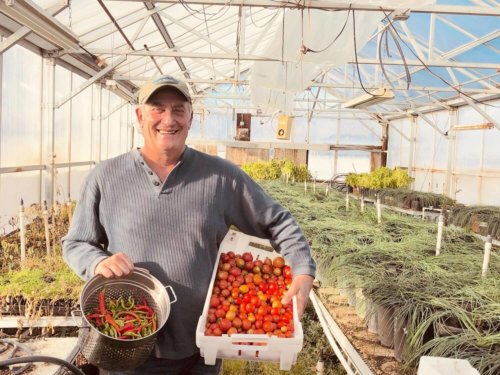 The historic farm once owned by Gary's grandparents goes back three generations in Sierra Valley and hosts corrals with many years of composted manures and organic matter. The Romano's utilize the natural dynamics of cover crops, rotation of crops, wildlife intrusion, and the four seasons to enhance the already fertile soil. This, along with the cool summer climate produces some of the finest quality organic vegetables in the world.
Sierra Valley has one of the harshest climates in the Sierras with winter temperatures of sometimes below zero and only 60-70 frost-free days per year. The summers daily temperatures can fluctuate as much as 50 degrees with morning lows in the30's and afternoon as high as the '80s-'90s.
Sierra Valley Farms is proud of its commitment to the sustainability of the family farm. They continue to diversify their farm operations and support agrotourism with the many events held on the farm.